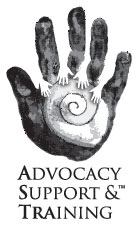 ASTRA Basic Training
Advocacy – Support – Training
This workshop is open for Arkansas parents and professionals who want to increase their advocacy skills for children who are deaf/hard of hearing
Seven-week series of 90 minute online training sessions that will teach you about special education law, special considerations for students who are Deaf or Hard of hearing, IEPs, 504 plans, and assessment and evaluation.
Thursdays, beginning June 11 through July 23 – 7:30-8:30 PM will be instructional time and required to get certificate; 8:30-9:00PM will be Q&A time and attendance is optional.  Registration Deadline is June 8.
We will be using the ZOOM app to present these training sessions. You can use your computer, tablet or phone to participate.  
Free for current Arkansas Hands & Voices members – You can join by completing AR H&V membership form $25 Parents or $40 Professionals.  Parent scholarships are available.  You can pay via PayPal here or if you would like to request a scholarship, email info@arhandsnadvoices.org.
THE AGENDA for ASTra Basic Training
Welcome to ASTra, announcements, & pretest
Introduction to Special Education and the ABC's of FAPE AND LRE
Advocacy begins with a thorough understanding of the "what" – what you're advocating for, and
what you need to know to advocate for it effectively. This session provides a basic understanding
of pertinent laws, regulations, organizational agendas, and the vast array of acronyms that make
of the elements of special education FAPE and LRE will be discussed in the context of
considerations for students who are D/HH.
Special Considerations for Students who are Deaf or Hard of Hearing
When IDEA was reauthorized in 1997, for the first time, it included specific language that
acknowledged the need for consideration of special factors for students who were D/HH. This
session will cover the 6 main components of IDEA's special factors to be considered.
A Question of Eligibility
This is the burning question of the era due in large part to the success of early identification
and intervention programs nationwide. This session will explore eligibility in both IDEA Part C
and Part B and the difference between an IEP and a 504 plan.
Procedural Safeguards
Procedural safeguards are designed to clarify and protect the rights of children with special
needs and their families in the educational process. What are procedural safeguards, parent
rights, mediation, complaints, and due process will all be covered in this session.
Assessment and Evaluation
Data is powerful. Without it, we can only rely on opinion and conjecture to make recommendations. This session will cover definitions and purpose of assessment and evaluations, types of assessments, and the importance of progress monitoring. 
IEPs
The IEP is the education roadmap. This session will cover the components of the IEP, goal
goal writing, progress monitoring, special considerations in the IEP, IEP's during transition
from Part C services, components of a transition IEP, and special considerations for student's
who are D/HH with additional needs.
IEP Meeting Planning/Tools and Strategies
Preparation is an important key to a successful IEP meeting. This session will discuss what
parents need to consider before, during, and after the IEP meeting. Participants will practice
using some Hands & Voices tools and strategies that have been proven to be effective.
ASTra Basic Training post-test and wrap-up
REGISTER FOR ASTra Basic Training
 You will receive an email with information about joining meeting, handouts, and resources.
 For more information email Sharon Ross at sharon.astra@arhandsandvoices.org or call/text 501.932.7700
The sessions will be captioned.  Additional accommodations upon request by June 8.
Contact
PO Box 512
Conway, AR 72033
Phone: (501) 932-7700
info@arhandsandvoices.org